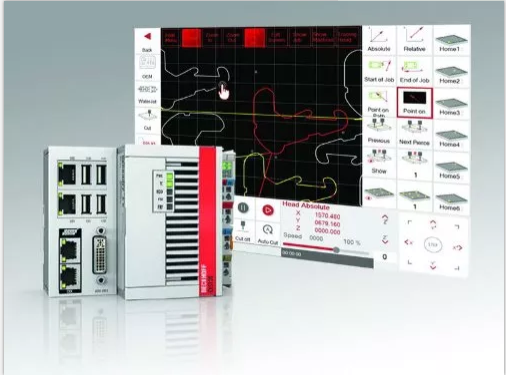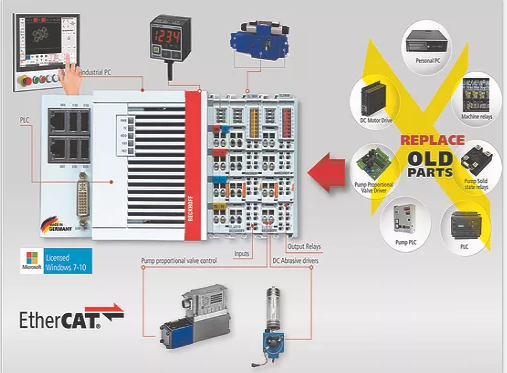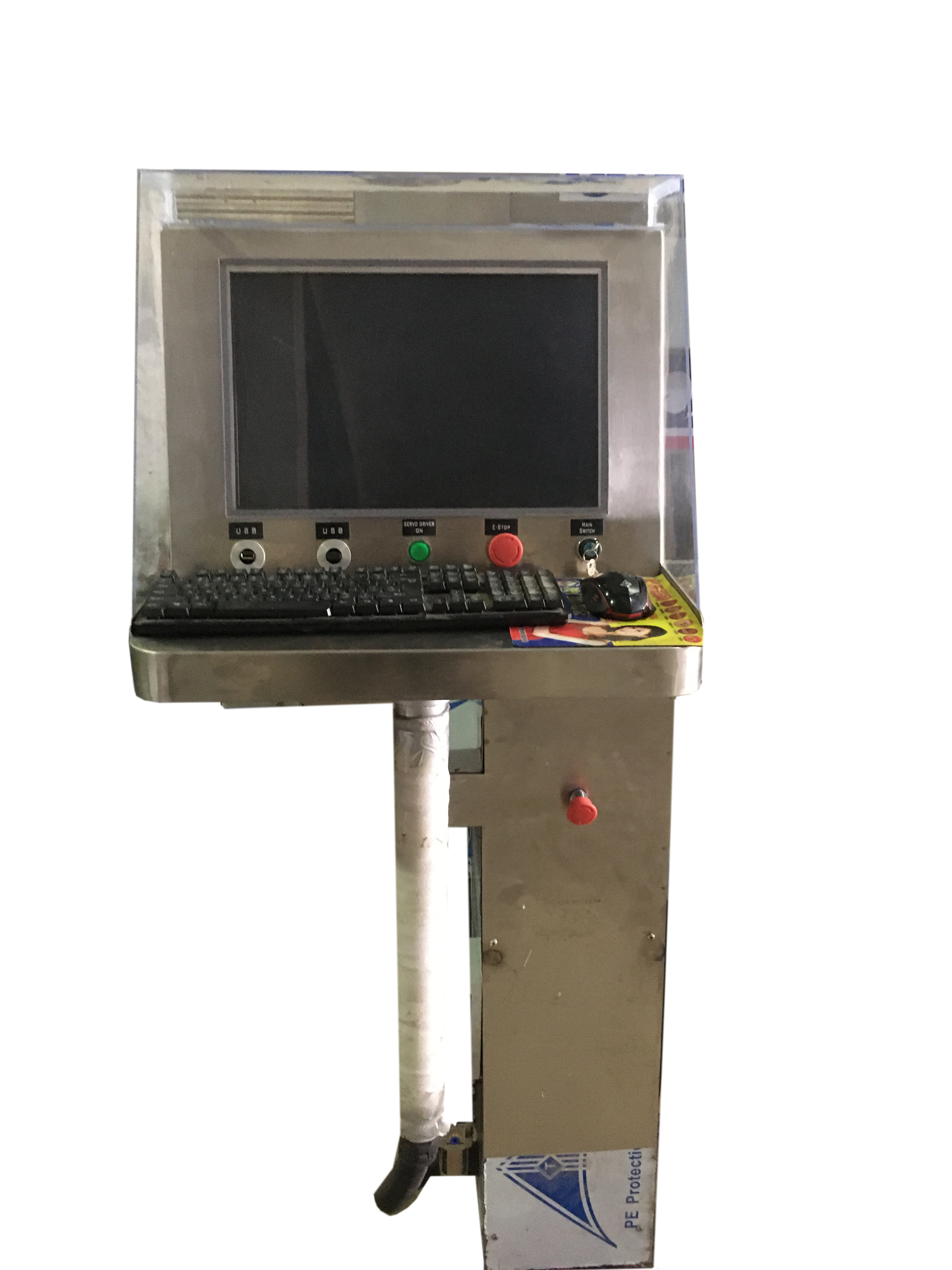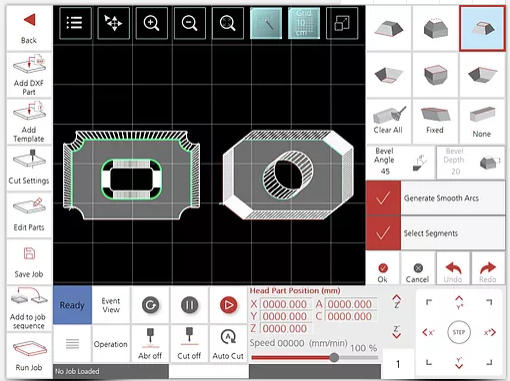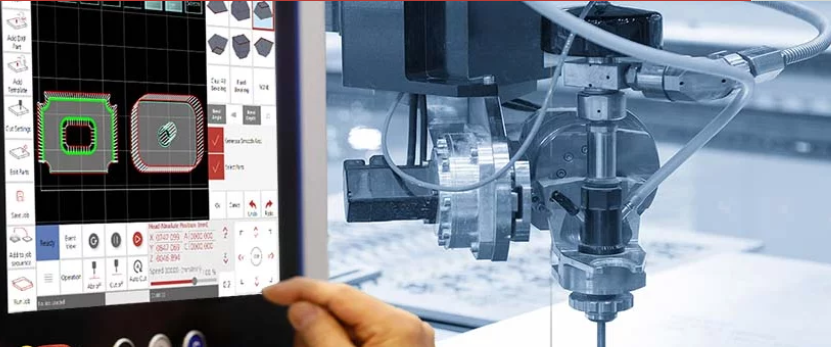 ControNest CNC Controller
ControNest CNC Controller
Customized CNC system for waterjet cutting machine;
Integrated CAM program;
Integrated Nesting;
Templates;
Import DXF with DXF checker;
Cost Calculator;
Built on Embedded Beckhoff® high performance EtherCAT IPC with durable parts, Germany made.

Cutting parameter inside
Multi Languages: Chinese,English, Russia, Spanish
Contact Us
Product Detail
Advanced Beveling control:

With ControNest advance beveling option it's possible to do all beveling cutting types easily and from the same program interface.
thanks to 5 Axes compensation makes Beveling cutting more accurate
Advantages:
Seven different types of beveling for easy part creation .
Support both limited and unlimited rotation for C axis.
Can easily select different beveling type for each contour or each segment (Line or arc).
Can select segments to be excluded from beveling for same shape.
5 Axes Compensation:
No matter what the type of cutting machine (Water-jet, Laser) or how complicated the kinematic of the 5 axis head The controller is capable to run any 5 axis cutting machine, along with correcting the X Y axis to compensate the tool center error.
regardless the accuracy of the 5-axes mechanism, this feature will allow the customer to re-calibrate his 5 axis at no time.
Only need to cut Calibration cutting sample, then do 4 distances measuring and the controller will automatically calculation the X,Y compensation values according to beveling axes movement.
Make 5 Axes calibration easier and more effective, and result a very high accuracy with beveling cutting.
Advantages:
Touch screen program layout for easy user control.
Integrated CAM program with built-in templates, and DXF Checker.
Integrated operation interface with PLC functions.
Select abrasive rate by interactive slide bar.
Select Abrasive rate, Cutting and Piercing pressure by interactive slide bar.
Can runtime change Cut Settings values (Piercing type & time, focusing tube, orifice,
pressure, abrasive and abrasive-water delay), and automatically Recommended Over Speed suggesting maintaining the cutting quality.
Event and Alarms monitoring for all machine functions.
Machine status preview: (power off, Jog, Goto, Goto ready, Run, Pause, Emergency).
Selectable Machine Absolute or Part coordinate display.
Can check each axis parameters: position, speed, error and torque.
Override speed to change moving speed on the fly (1 to 200% programmable).
Manual jog the axes or automatically go to any position or point on the screen.
Advanced speed look ahead to take most performance of your machine.
Machine setting with 2 levels control (user and factory), for all machine and PLC and Axes control.
Multi language easy selection (Chinese, English, Russian……..).
Inch or mm program selection.
Geometry optimization for marble cutting to assemble inner and outer directly.
Dual Z axes and Dual X axes control.
2D compensation for X,Y correction, and fly arm machine error compensation.
More Details: https://www.contronest.com/